Little Town Boutique
We are committed to bringing the latest trends in our Boutique in ALL SIZES! We carry sizes: SMALL to 3XL! We believe that women of different shapes & sizes should be able to have an unparalleled shopping experience & find outfits that match
their own personal style.
We are a Canadian Boutique! Our Storefront is based out of our hometown Capreol, Ontario!
Shop our Newest Arrivals!
We offer Local Delivery

in the Greater Sudbury Area!

We offer Same-Day Local Pick-Ups!

Orders Ship out the next day!

(next business day)

FREE SHIPPING on orders over $125!
Explore our Best Sellers!
Love from our BIGGEST FANS!
Our customers' satisfaction is the ultimate testament to our commitment to quality and excellence. Check out some of the kind words and testimonials from our happy customers.
Love my purchase

"I LOVE THIS BOUTIQUE!! The ladies are amazing!! The clothing is amazing!! So comfortable yet stylish. The owner Stefanie had a vision and boy did she nail it! I love that I can go in and they know my name and what I like... You'll never find that at a big generic chain store. 100000000000% recommend!!"

Dana D.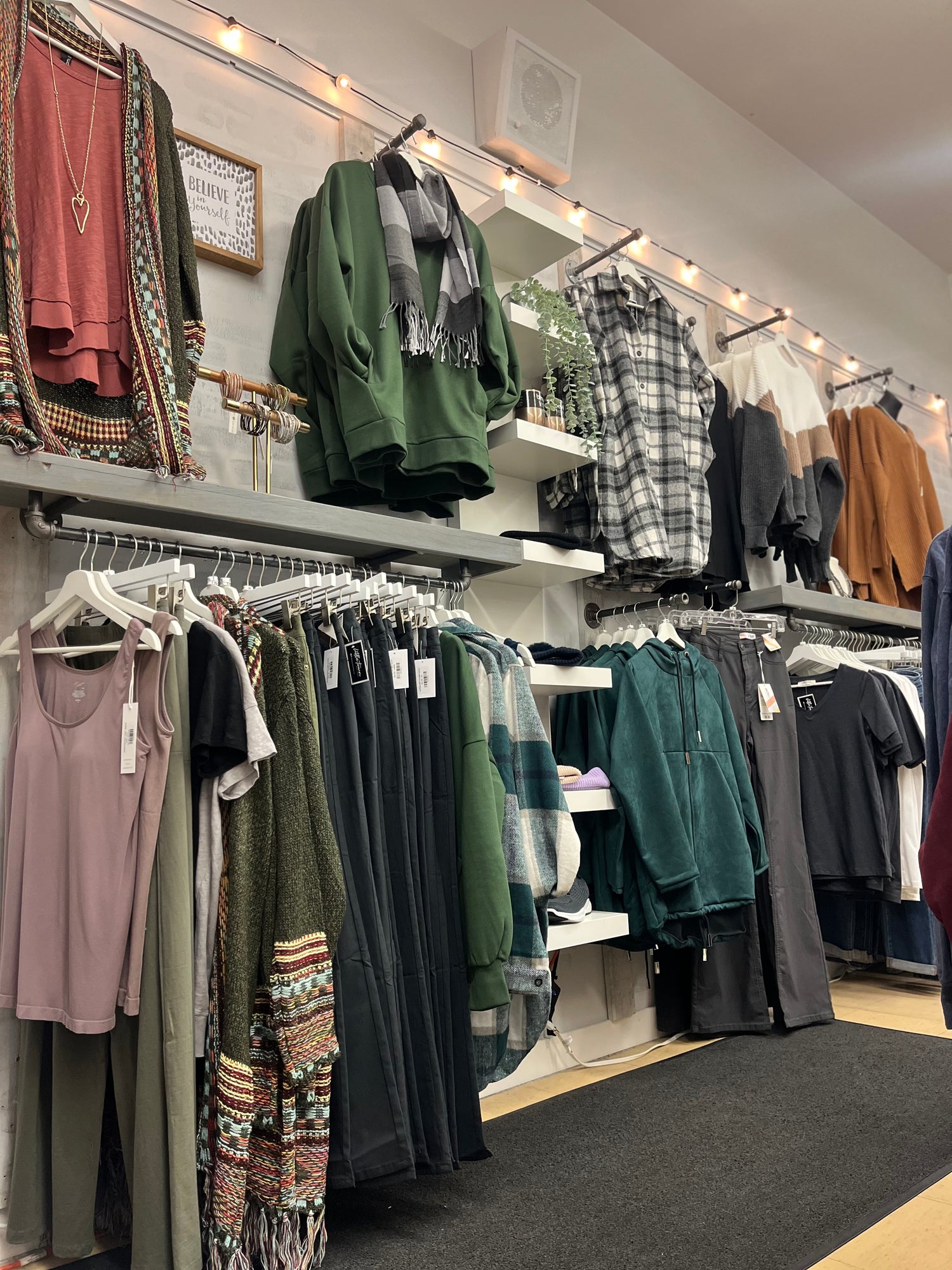 Visit the Boutique!
26 Meehan Street, Capreol, ON
Mon: Closed
Tue: 5pm - 7pm
Wed: 11am - 5pm
Thu: 11am - 6pm
Fri: 11am - 5pm
Sat: 10am - 3pm
Sun: Closed
Get Directions